Collection: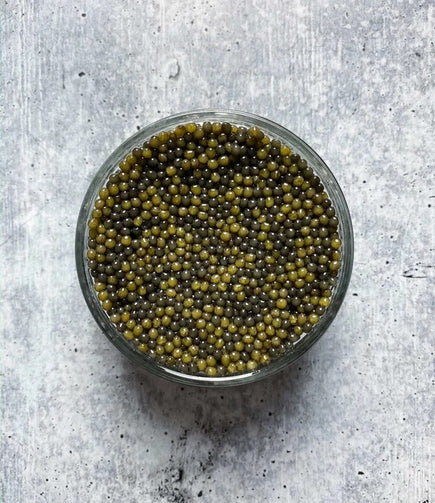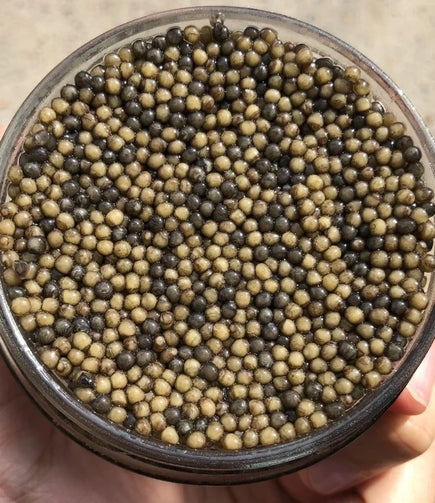 Collection:
"Salt & Pepper" Osetra Caviar
"Salt & Pepper" Osetra Caviar
Regular price

Sale price

$95.00
The exceptionally rare and striking Two-Tone Osetra is also known as "Salt & Pepper". With its rich, buttery, and peppery flavor and impeccably snappy texture, this caviar is a true delicacy. Representing less than 3% of the harvest, it's a super rare selection with a stunning coloration that's predominantly gold-platinum, complemented by varying accent shades all across the spectrum. Don't miss your chance to savor this exclusive and luxurious caviar.
Origin: The Netherlands

Important:
Please refrigerate your caviar immediately upon arrival. The coldest part of your refrigerator is best! Our jars and tins are vacuum sealed so your caviar will stay fresh and delicious for 3-4 weeks.

After your jar or tin is opened, be sure to enjoy it within 3 days.