Collection: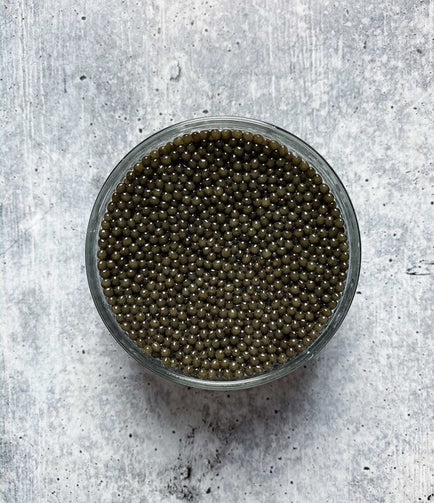 Collection:
Reserve Platinum Osetra Caviar
Reserve Platinum Osetra Caviar
Regular price

Sale price

$75.00
Luxuriate in one of the rarest types of caviar, our Platinum Osetra, a coveted classification achieved by only 5% of the harvest. Our sustainably farm-raised AC. Gueldenstaedtii, also known as Osetra or Russian Sturgeon, produces a smaller but more slowly maturing caviar, resulting in a firm texture, nutty flavor, and briny finish that delivers an indulgently buttery mouthfeel. This is a truly distinctive caviar that is most impressive and a must-try for any caviar connoisseur.
Origin: The Netherlands
Important:
Please refrigerate your caviar immediately upon arrival. The coldest part of your refrigerator is best! Our jars and tins are vacuum sealed so your caviar will stay fresh and delicious for 3-4 weeks.

After your jar or tin is opened, be sure to enjoy it within 3 days.